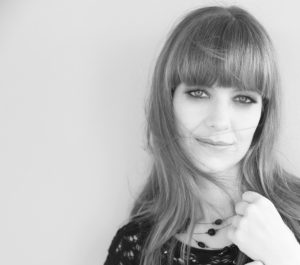 Angela Little is a screen composer and vocalist originally from Sydney, Australia. Her first big break into screen scoring was on Baz Luhrmann's film "Australia", for which she composed additional music, leading to nominations for national and international awards. She was also the singer and co-writer of the film's end-credit song, "By The Boab Tree", which was short-listed for an Academy Award for Best Original Song from a Motion Picture in 2009.
Angela's music and distinctive vocals continued to appear in a range of high-profile film, television, and video game projects. In 2015 she featured as a vocal soloist on Marco Beltrami's score for Alex Proyas-directed blockbuster "Gods of Egypt", and she composed the music for feature documentary "Zach's Ceremony", which won numerous film festival awards before being nominated for a 2017 AACTA Award for Best Feature Documentary.
In 2018, Angela relocated to Los Angeles to complete her Master of Music in Screen Scoring at the University of Southern California. As the top-ranked course applicant, Angela was awarded the Sandra and Alan Silvestri Scholarship by the university, and she was also the recipient of grants and awards from the Australia Council for the Arts, the Ian Potter Cultural Trust, the PPCA Performers' Trust, the Australian American Association, the Australian Cultural Fund, and the AMP Tomorrow Fund.
While studying at USC, Angela was personally mentored by world-renowned composer Thomas Newman.
On graduation, Angela received the USC Screen Scoring faculty's top honour, the Joe and Alice Harnell Award, and since then, her career has gone from strength to strength. In 2019, she began composing for Los Angeles-based music and audio house Hexany Audio, working on AAA videogame titles including Tencent's "Honor of Kings", for which she was nominated for a Hollywood Music in Media Award and won a 2019 Game Audio Network Guild (G.A.N.G.) award.
In Australia, Angela won a 2019 APRA-AGSC Screen Music Award for Best Music for a Short Film for her score for Rebekah Jackson's "For The Girl in the Coffee Shop", and in 2020 she composed the score for Mark Lamprell's feature film, "Never Too Late", starring Jacki Weaver and James Cromwell.
In 2021, she signed to the world's largest independent publisher, Peermusic, scored Tyson Wade Johnston's drama feature, "Streamline", starring Levi Miller & Jason Isaacs, and was nominated for an APRA-AGSC Screen Music Award for Best Music for Childrens' Programming for her work on Netflix teen series "Dive Club". Angela was also awarded the 2021 Gold Jury Prize at the LA Sci Fi Film Festival for her score to Gabriela Loza's short sci-fi film, "Erased".
2022 has seen Sasha Hadden's feature debut, "A Stitch in Time" released in cinemas nation-wide, with an accompanying soundtrack album release of Angela's score. Angela was nominated for both the 2022 APRA-AGSC Screen Music Award for Feature Film Score of the Year, and an Australian Academy of Cinema and Television Arts (AACTA) Award for Best Original Score for her score.
Angela's most recent project, feature documentary "Everybody's Oma", premiered at the 2022 Sydney Film Festival, before receiving a nomination for a 2022 AACTA Award for Best Feature Documentary. Angela was also nominated for a 2022 APRA-AGSC Screen Music Award for Best Music for an Advertisement for "Ausfilm: The Australian Job", and a 2022 Hollywood Music in Media Award for Best Live Concert for Visual Media for "Honor of Kings – Live". Angela won the 2022 Hollywood Music in Media Award for Best Song/Score in a Commercial Advertisement for her music for "Ausfilm: The Australian Job".