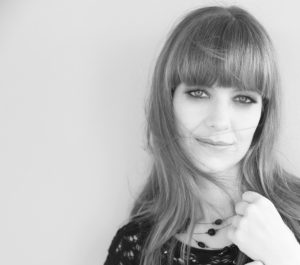 Angela Little is a screen composer and vocalist originally from Sydney, Australia. Her first big break into screen scoring was on Baz Luhrmann's film "Australia", for which she composed additional music, leading to nominations for national and international awards. She was also the singer and co-writer of the film's end-credit song, "By The Boab Tree", which was short-listed for an Academy Award for Best Original Song from a Motion Picture in 2009.
Angela's music and distinctive vocals have continued to appear in a range of high-profile film, television, and video game projects. In 2015 she featured as a vocal soloist on Marco Beltrami's score for Alex Proyas-directed blockbuster "Gods of Egypt", and she composed the music for feature documentary "Zach's Ceremony", which won numerous film festival awards before being nominated for a 2017 AACTA Award for Best Feature Documentary.
In 2018, Angela relocated to Los Angeles to complete her Master of Music in Screen Scoring at the University of Southern California, where she was the recipient of the Sandra & Alan Silvestri Scholarship, awarded annually to the program's top-ranked applicant. During her time at USC, Angela was selected for the Thornton Board of Councillors Mentorship Program, through which she was mentored by world-renowned screen composer Thomas Newman.
During her studies, Angela was also the recipient of grants and awards from the Australia Council for the Arts, the PPCA Performers' Trust, the Ian Potter Cultural Trust, the Australian American Association's Dame Joan Sutherland Fund, and the AMP Tomorrow Fund. On graduation, Angela received the USC Screen Scoring faculty's top honour, the Joe and Alice Harnell Award.
2018-19 saw the release of several projects, including feature film Back of the Net, which screened on the Disney Channel in the USA after an Australian cinema release, documentary mini-series How Mad Are You (SBS Australia), feature film Chocolate Oyster, which premiered at the Sydney Film Festival, and romantic drama feature The Will, directed by Louise Alston.
Most recently, Angela has composed award-winning tracks for high profile video game projects including China's highest-grossing mobile game, Honor of Kings 2.0, as well as composing the score for Mark Lamprell's feature film Never Too Late, starring Jacki Weaver and James Cromwell. She also completed the score for feature film Swimming for Gold, starring Disney's Peyton List, and has co-composed the score for Netflix series Dive Club. Her most recent feature film release is Streamline, which premiered at the 2021 Melbourne International Film Festival before an Australian theatrical release and screenings at numerous festivals worldwide.
Angela won the 2019 APRA-AGSC Screen Music Award for Best Music for a Short Film for her score for Rebekah Jackson's For The Girl in the Coffee Shop; she was also nominated for a Hollywood Music in Media Award and won a 2020 G.A.N.G (Game Audio Network Guild) Award for her music for Honor of Kings 2.0. Most recently she was awarded the 2021 Gold Jury Prize at the LA Sci Fi Film Festival for her score to Gabriela Loza's short sci-fi "Erased".