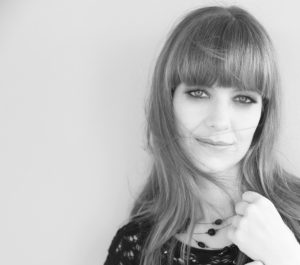 Angela Little is a screen composer and vocalist originally from Sydney, Australia. Her first big break into screen scoring was on Baz Luhrmann's film "Australia", for which she co-composed Additional Music, which led to nominations for several national and international awards. She was also the singer and co-writer of "By The Boab Tree", which was the first song featured on the end credits of the film. Angela's music and distinctive vocals continued to appear in a range of film, television, theatre and album projects nationally and internationally. In 2015 she featured as a vocal soloist on Marco Beltrami's score for Alex Proyas-directed blockbuster "Gods of Egypt", and she composed the score for feature documentary "Zach's Ceremony", a coming-of-age story about an indigenous boy navigating his place in both traditional culture and contemporary society. The film had its world premiere at Hot Docs 2016, and went on to screen at the Sydney Film Festival (where it won the Foxtel Audience Award for Best Documentary), Melbourne International Film Festival (where it won the audience award for Best Documentary), and in Australian cinemas in 2017, before being nominated for a 2017 AACTA Award for Best Feature Documentary.
In 2018, Angela relocated to Los Angeles to complete her Master of Music in Screen Scoring at the University of Southern California, where she was the recipient of the Sandra & Alan Silvestri Scholarship, awarded annually to the program's top-ranked applicant. During her time at USC, Angela was selected for the Thornton Board of Councillors Mentorship Program, through which she was mentored by renowned screen composer Thomas Newman, and on graduation, she received the faculty's top honour, the Joe and Alice Harnell Award. Angela has also been the recipient of grants and awards from the Australia Council for the Arts, the PPCA Performers' Trust, the Ian Potter Cultural Trust, and the Australian American Association's Dame Joan Sutherland Fund. In 2018, Angela's achievements were mentioned in NSW State Parliament, and she was recognised as an AMP Tomorrow Maker, being one of 43 individuals awarded funding from a pool of almost 2000 applicants as part of an initiative of the AMP Foundation to recognise and support outstanding Australians across all fields (including scientists, social innovators, educators and technologists, artists and athletes) who are working to create a better tomorrow.
Angela's recent projects include independent feature film "Chocolate Oyster", directed by Steve Jaggi, documentary mini-series "How Mad Are You?" produced by Blackfella Films and SBS Australia (on which she collaborated with Sonar Music), and feature film, "Back of the Net", starring Disney's Sofia Wylie (Andi Mack, High School Musical:The Series), which was released in Australian cinemas in 2019, before screening on the Disney Channel in the USA.