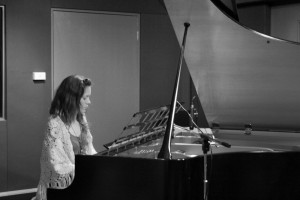 Angela Little is a screen composer and vocalist from Sydney, Australia. Her first big break into screen scoring was on Baz Luhrmann's film "Australia" for which she co-composed Additional Music, which led to Angela's nomination for an AFI (now AACTA) Award for Best Original Score in 2009, as well as several other national and international awards. Angela was also the singer and co-writer of the film's love song, "By The Boab Tree", which was the first song featured on the film's end credits and was amongst 49 songs short-listed for an Academy Award for Best Original Song from a Motion Picture in 2009.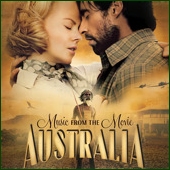 Since then, Angela has lent her talents to a diverse range of projects, including feature documentary "Zach's Ceremony", a coming-of-age story about an Aboriginal boy navigating his place in both traditional culture and contemporary society. The film had its world premiere at the world's largest documentary festival, Hot Docs 2016, and went on to screen at the Sydney Film Festival (where it won the Foxtel Audience Award for Best Documentary), Melbourne International Film Festival (where it won the audience award for Best Documentary), and in cinemas nationally in 2017, before being nominated for a 2017 AACTA Award for Best Feature Documentary.
Angela's distinctive vocals have also appeared on a range of screen and album projects. Angela wrote, produced and released two EP's as 'Ophelia of the Spirits' before turning her attention to epic cinematic Celtic music, producing and releasing "Celtic Fire" in 2010, with her collection of singles "SRADDHA" following in 2014-15, influenced by various world music traditions bridging Celtic, Indian, and Middle Eastern music. Angela's vocals also feature in many of her film projects, and her innovative approach was recognised by Oscar-nominated composer Marco Beltrami in 2015 when he asked her to contribute vocals for a scene in the Alex Proyas-directed blockbuster "Gods of Egypt" after hearing her songs from "SRADDHA".
Angela has been recognised as one of Australia's outstanding emerging musical talents. In 2018, she will relocate to the USA to undertake further study in screen scoring, having been recognised with grant funding from the Australia Council for the Arts (Career Development Grant), the PPCA Performers' Trust and the Ian Potter Cultural Trust. Previously, Angela was a Top Five finalist in the APRA Professional Development Awards in the category of film and television three times, and was also awarded an ArtStart grant by the Australia Council for the Arts, which allowed her to attend an orchestration course in Los Angeles and undertake a mentorship with film composer Craig Armstrong in the UK.
Angela's upcoming screen composition projects include feature film "Chocolate Oyster", directed by Steve Jaggi, documentary series "How Mad Are You?" presented by Blackfella Films and SBS – which Angela worked on in collaboration with Sonar Music – and upcoming feature film "Back of the Net".